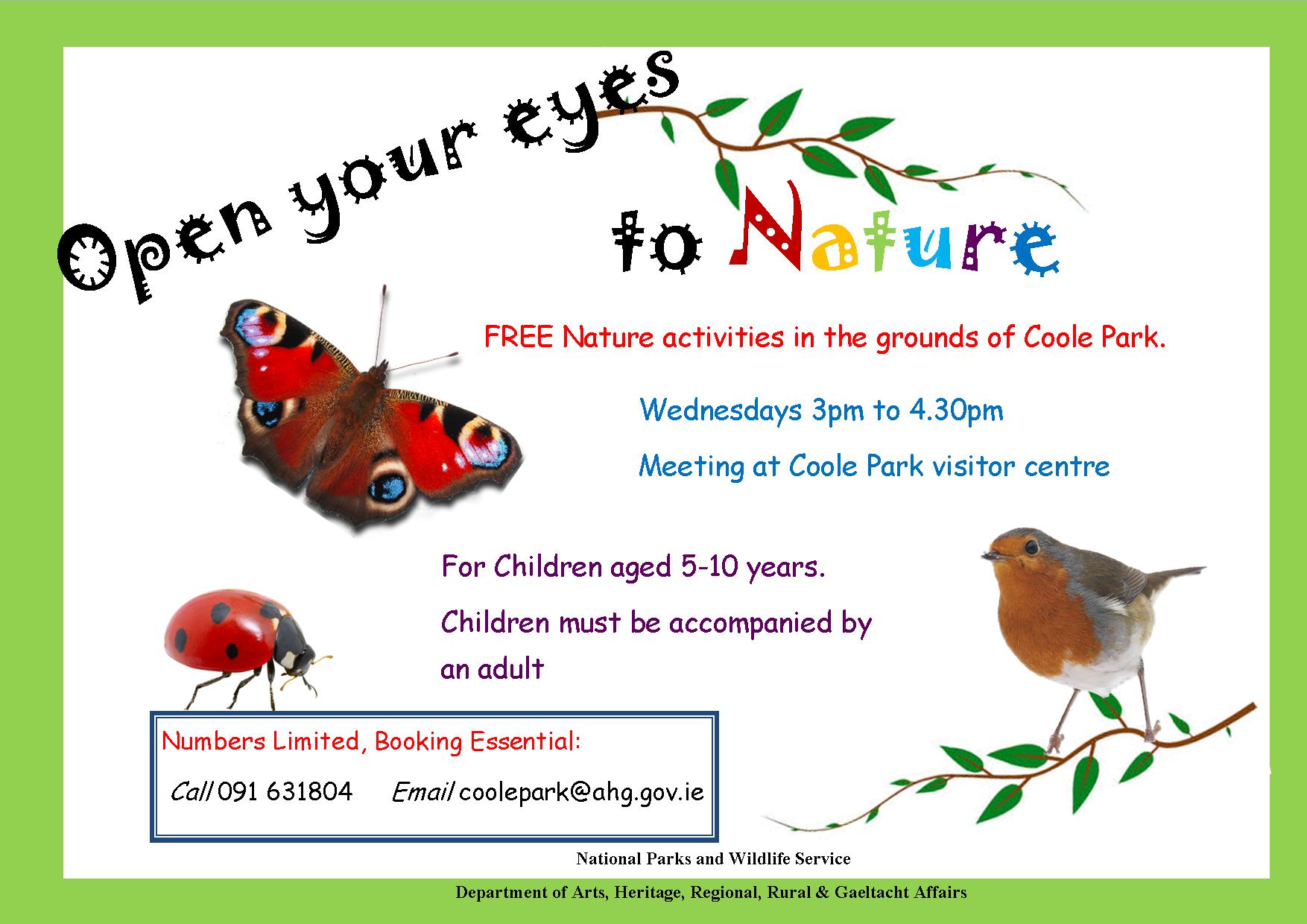 Our weekly 'Open your eyes to Nature' event for children is on every Wednesday during July & August. Exploring nature through the senses, children from 5 to 10 years are encouraged to discover the natural wonders of Coole through their own observations.
Wednesdays 3pm to 4.30pm. Meeting at Coole Park visitor centre.
Children must be accompanied by an adult. Advanced booking is required.
Call: 091 631804 Email: coolepark@ahg.gov.ie