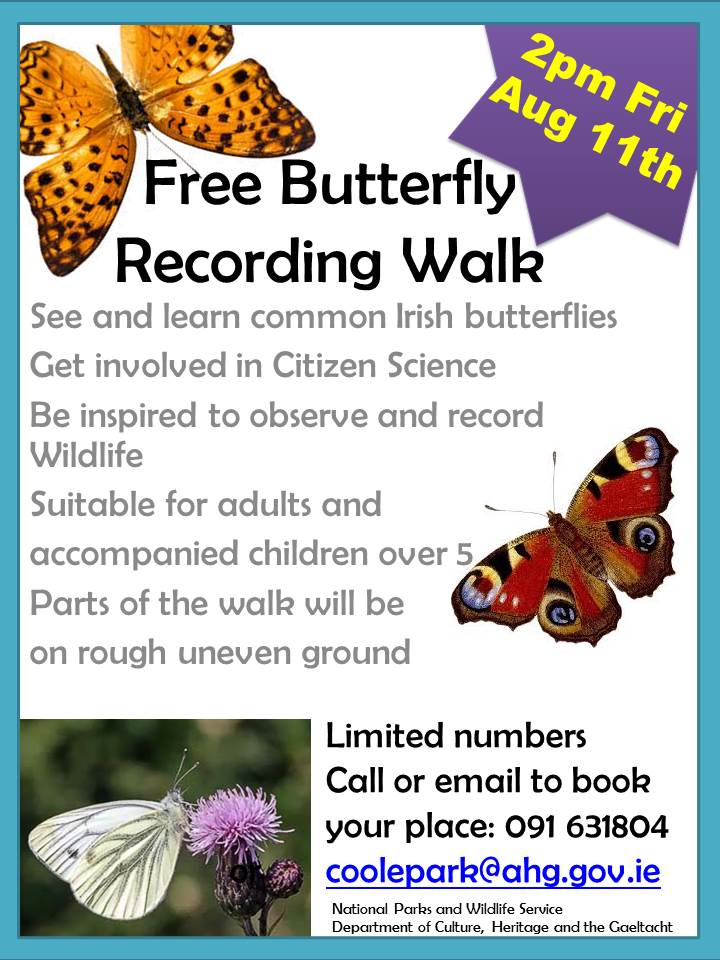 Discover the different Irish butterflies that occur at Coole and learn how they are recorded for the national database.
Booking is required for this event. As butterflies only come out during favourable conditions, this walk is completely weather dependent and will be cancelled if the conditions are unfavourable. This event is suitable for children over 5 years of age and parts of this walk will be on uneven ground.
No dogs permitted, except for guide dogs.
For enquiries and bookings please ring 091 631804 or email coolepark@ahg.gov.ie