During the Gaelic Literary Revival in the late 19th and early 20th century, Coole became a haven in which famous literary figures sought refuge from time to time, drawn by the hospitality and enthusiasm of Lady Gregory, whom George Bernard Shaw once described as the 'greatest living Irishwoman'.
The names of many of those who contributed to the Literary Revival are engraved on Lady Gregory's Autograph Tree – a magnificent Copper Beech still standing in the walled garden. The first name to be carved was that of William Butler Yeats, whom she asked to cut his initials on the bark in the summer of 1898.
Many drew inspiration from Coole. Lady Gregory tells us that when Synge visited Coole he never went out on the roads; all his time was spent in the woods. Sean O'Casey learnt the names of the trees from Lady Gregory as they walked and talked.
However, it was Yeats who drew most from Coole, from when he first arrived in 1897, in a state of physical and psychological exhaustion and was nursed back to health by Lady Gregory. He once described Coole to fellow poet John Masefield as the most beautiful place in the world. It became the centre of his Irish life, as he described: "I found at last what I had been seeking always, a life of order and labour" Lady Gregory prescribed for him a balanced regimen of work and relaxation and insisted on his taking proper meals. While he stayed, he really lived in another world. As he wandered the woods and grounds, lost in that landscape of the imagination, he would rarely respond to a greeting from somebody he didn't know, and would only listen 'if you talked of the faeries'.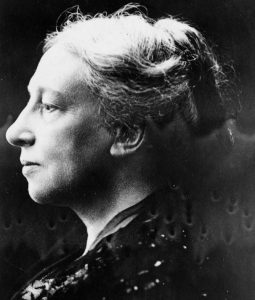 For Yeats, Coole Park was more than the place itself, though many of his best love poems describe the landscape and creatures that can still be seen today. He used the place and other symbols to express his vision of another world altogether – they were 'epiphanies of a truth beyond the limits of the accident that is Ben Bulben, Coole Park or Lissadel etc.' In 1936, four years after Lady Gregory's death he wrote "I long for quiet; long ago I used to find it at Coole. It was part of the genius of that house"
Under my window ledge the waters race,
Otters below and moor-hens on the top,
Run for a mile undimmed in Heaven's face,
Then darkening through 'dark' Raftery's 'cellar' drop,
Run underground, rise in a rocky place
In Coole demesne, and there to finish up
Spread to a lake and drop into a hole.
What's water but the generated soul?'
– W.B. Yeats 'Coole Park and Ballylee, 1931'