There are two waymarked trails at Coole Park Nature Reserve. Maps are located onsite beside the two car parks or can be downloaded below. A site leaflet which provides information on various aspects of the ecology and history of the reserve is available at the visitor centre.
The Family Trail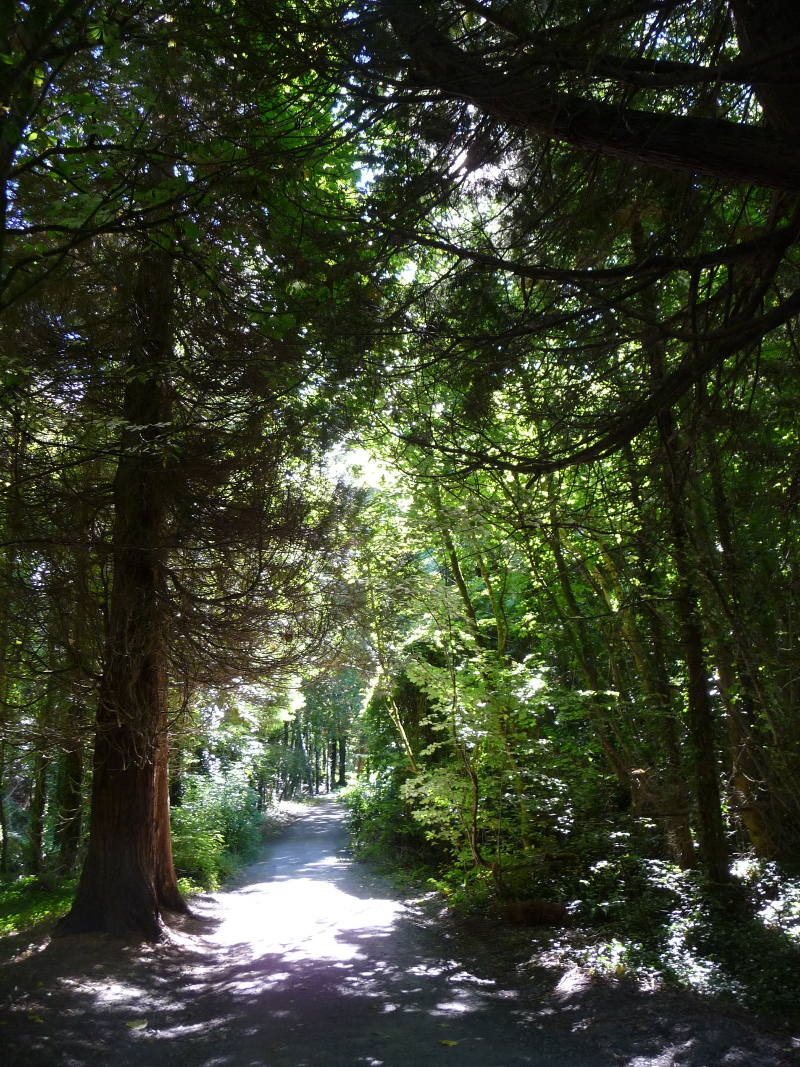 The "Family Trail" is an easy 1.75 km walk, taking you past the site where the house once stood and through the walled garden to see the Autograph Tree, with initials of many of the famous writers who visited Coole when Lady Gregory lived here. It continues through the woodland and overlooks the river and turlough. The trail finishes at the Visitor Centre passing the Red deer enclosure on the way.
The Seven Woods Trail
The "Seven Woods Trail" is 4.5km and connects the different woods made famous in poetry by W.B. Yeats. The walk leads you past a viewing point for Coole Lake and the great expanse of wetland. The trail takes you deeper into the woodland and along the way you will also pass remnants of the built heritage of Coole, such as the stable yard, stone walls first built in the 18th century and a limekiln.  Depending on the season, you might spot bluebells, primroses and violets, jays and treecreepers, red squirrels and stoats, butterflies and dragonflies, or swans and other wetland birds.
---
Coole Park
Click HERE to download a PDF version of the Coole Park walking trails map.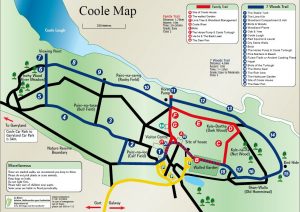 Garryland
Click HERE to download a PDF version of the Coole-Garryland walking trails map.