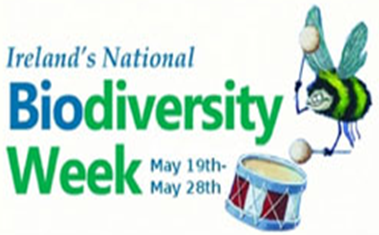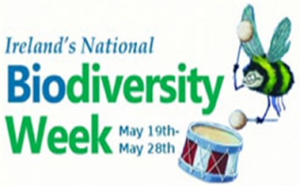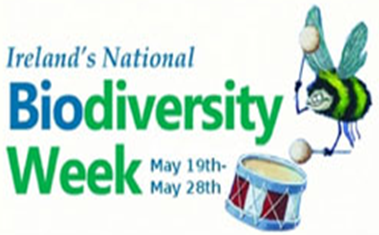 We have many events lined up for Ireland's National Biodiversity Week in Coole.
On Saturday 19th we will have a Bat Watch Event with local NPWS Ranger Raymond Stevens. There will be an illustrated talk about bats at 9pm in the visitor centre followed at 9.30pm by a bat walk leaving from the visitor centre car park. Please bring strong footwear, a torch and warm clothes. This event in weather dependant.
On Monday 21st at 3pm we will have a Tree of Life walk, looking at the remarkable associations between trees and the wildlife that lives on them. This walk will start from the Visitor Centre and will last approximately an hour and a half.
On Tuesday 22nd at 3pm there will be a Biodiversity Walk, looking at all the nature Coole Park has to offer – Flowers, Trees, Birds, and Bees. This walk will start from the Visitor Centre and will last approximately an hour and a half.
On Thursday 24th at 2.30, the Burren National Park is delighted to announce a pine marten talk presented by Ruth Hannify from the Vincent Wildlife Trust. The Burren, with its mature ash/hazel woodland is considered to be the pine marten's Irish stronghold. If you are fascinated by pine marten behaviour, curious about their ecology, concerned about their conservation in Ireland or simply interested in learning more about this elusive mammal, come along! The talk will take place in Coole Park Visitor Centre and should last approximately 1.30-2 hours.
On Saturday 26th at 7-9am we will have a Dawn Chorus event with NPWS Ranger Raymond Stevens. This is the best time to hear and see the wild birds that live in Coole. Drop in between 7-9, Raymond will be moving between the Visitor Centre and the Turlough (he's the one the with Binoculars).
Also on Saturday 26th at 2.30pm there will be a Butterfly Walk- this is your chance to see our amazing Irish Butterflies up close. This event is very weather dependant, so booking IS required in case the weather is unfavourable for butterflies. Please email coolepark@npws.gov.ie or phone 091631804 to book.
On Sunday 27th at 2.30pm local artist and author Gordon D'Arcy will hold Nature Art event for children in the Walled Garden (relocating to the stables if the weather is bad).
To find out more, look on our Facebook page or stay tuned here. All events are free and no bookings required unless stated otherwise. Please no dogs except guide dogs on the guided walks for the comfort of others.