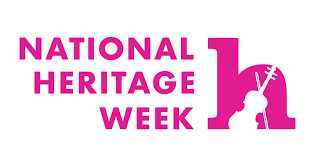 Coole Demense – a Working Estate                                                    11am – 12.30pm Saturday 17th August                                      
A guided walk inspired by what remains of the original buildings from times past when Coole was a busy working estate.
Butterfly Discovery Walk and Art Activity                                           2.30 – 4pm Sunday 18th August      
Discover the many beautiful butterflies of Coole Park and draw your favourite butterfly. Please note this walk is weather dependent.
Coole Wild Child Event                                                                         11am – 12.30pm Wednesday 21st August
Exploring nature through the senses with fun activities for children aged 5 to 12. Children must be accompanied by an adult.
Welcome to Coole Park – a walk                                                           11am – 12.30pm Thursday 22nd August         
Introducing you to the delights of Coole Park, this walk includes the history of the park, its wildlife, landscape and the walled garden.
Bat Talk and Walk                                                                                   8.30 – 10.30pm Friday 23rd August                                      
Learn all about the mysterious life of bats on this night time walk around Coole with an NPWS Ranger. Please wear warm clothes, strong footwear and bring a torch. If it's too wet this walk won't go ahead.
Coole Turlough         Water Heritage Event – from Source to Sea                    Sunday 25th August
11am-12pm Childrens' fun water experiments;
12-12.30pm Gort/Coole River film;
1.30- 3pm Talk and Walk by a speaker from Geological Survey of Ireland
All events are free of charge, do not require booking and start from Coole Park Visitor Centre.