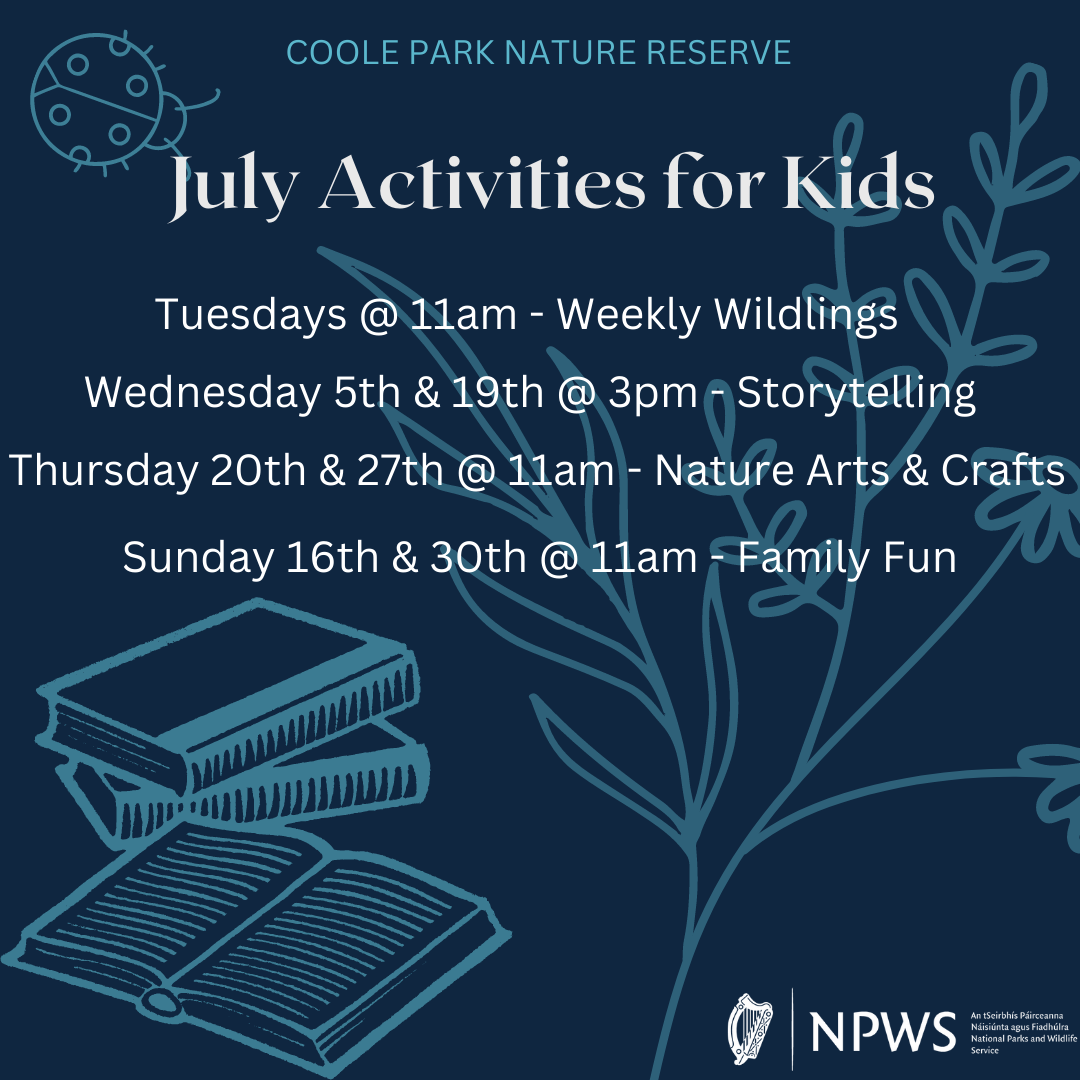 The summer holidays are here! If you are looking for activities for children take a look at our schedule for July. Please note that all children must be accompanied by an adult. Also booking is essential as places are limited – please email coolepark@npws.gov.ie to book.
TUESDAYS @11am – 12.30pm: WEEKLY WILDLINGS – a different topic each week with activities focusing on various aspects of our nature reserve, from Terrific Trees to Mini-beasts. Suitable for ages 8-12.
WEDNESDAY 5th & 19th @3pm – 4pm: STORYTELLING – nature and folklore tales either indoor or outdoor depending on the weather. All ages welcome and feel free to bring along your favourite nature story!
THURSDAY 20th & 27th @11am – 12:30pm: NATURE ARTS & CRAFTS – come and get crafty in nature and learn about our flora and fauna through printing, puppets and more. Suitable for ages 8-12.
SUNDAY 16th & 30th @11am – 12.30pm: FAMILY FUN – Come and join our Scavenger Hunt Extravaganza! Fun for all the family.
For all activities, check in at the Visitor Centre at the allocated time